You are here
Back to top
Double Dealing in Dubuque (Frank Dodge Mystery #2) (Paperback)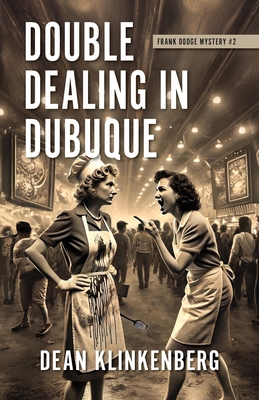 $14.95
Usually Ships in 1-5 Days
Description
---
Writer Frank Dodge is feeling optimistic for a change. He just landed a plum assignment from a national magazine to write about the growth of boutique food in the Midwest. Dodge's mood quickly turns sour, though, when his scheming rival Helen shows up--is she trying to steal another story from him? When a fire erupts at the food convention Dodge is scouting out, two people die and Dodge can't shake the feeling that the fire was no accident.
He puts his assignment at risk when he decides to investigate the cause of the fire. Dodge's search for the truth will take him from the specialty shops of Galena, Illinois to the murky backwaters of the Mississippi River, landing him in the middle of a volatile feud between ice cream queen Stella and chocolatier Ashley.
Can he keep Helen at bay as he investigates the fire? And how far will Stella and Ashley ultimately go to skewer each other? Double-Dealing in Dubuque is a compelling novel that delves into what can go wrong when feuds get out of hand.