You are here
Back to top
South Hill Rascals (Hardcover)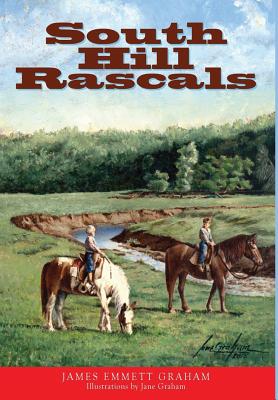 Description
---
In some ways the South Hill Rascals is a reminder of Tom Sawyer. It has been said that all modern American literature comes from Samuel Clemen's "Huckleberry Finn." Mark Twain actually grew up in Hannibal, Missouri on the Mississippi River.
Unlike St. Petersburg, the fictional Mississippi River town setting of Huckleberry Finn, Dubuque, Iowa is a real place. The author and his brother, Tom, grew up in a loving, creative and imaginative family and community in Dubuque on the Mississippi river. The author's 1st rule of life was to learn who they were and how to understand, enjoy and improve the world that they were living in. Grandpa Graham's farm, living at South Hill St., Saint Columbkille's Grade School, building houses with Grandpa Schiltz, Loras Academy, Dubuque's US Army 389th Engineering Battalion, Loras College and the University of Iowa Law School all taught that if it is worth doing or it needs to be done, with God's help, anything is possible.
Inviting the arrogant and powerful to personally distort provable facts (lie) is the Irish formula for having fun. The South Hill Rascals take the reader through 50 years of having to convince the State of Iowa that it was in their best interest to allow the author to first create, and later restore a state-wide uniform public improvement land acquisition system that benefited not only land acquisition authorities but also landowners. If you wonder if the author REALLY enjoyed teaching his multi-professional 10 Land Acquisition Design courses and acquiring rights- of-way for city, county and utility projects through his Graham Land Acquisition Associates Corporation, just read Chapter 11, "IT IS GOOD TO ENJOY YOUR WORK."
As the Graham family motto would say: "YES IT CAN BE "